Clandestine
Sculpture
Clandestine shows the lower half of a life-sized elephant that is installed on the celing of the exhibition space. The legs of the elephant pedal in the air as if it would swim through the space.
Materials: Polystyrene, Plaster
2012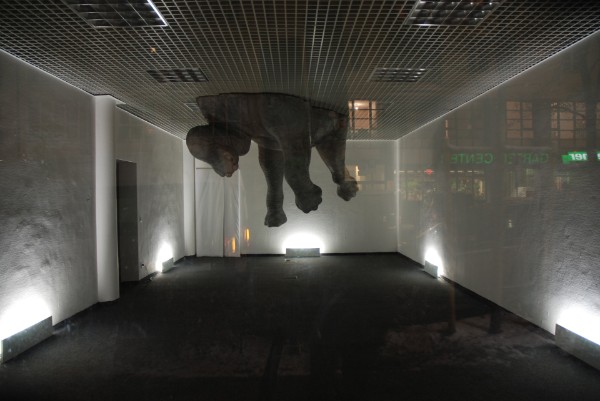 Sea Shadows Rising
Light installation
The artwork contains 36 led lights. These lights are placed in a certain way which creates a new horizon in form of a coastline by night on a hight of 170cm. On this new horizon 12 ships which are models of the stealth ship sea shadow are slightly visible. These ships remain in a waiting position. The ships are about 40cm long and 15cm broad.
Materials: Cardbord, Led Lights
2012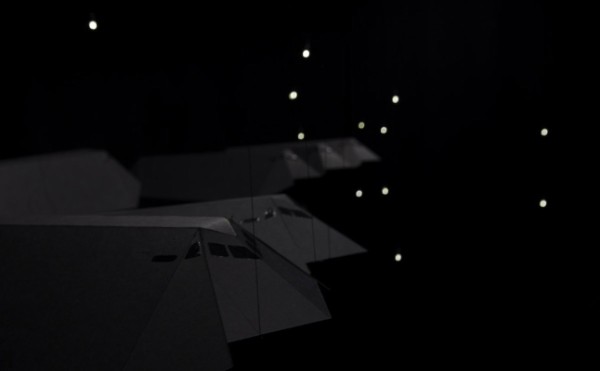 By Stealth II
Sculpture
This sculpture shows the lower part of an elephant which seems to persevere in its movement. It is about 30cm long and 16cm high.
Materials: Plaster
2012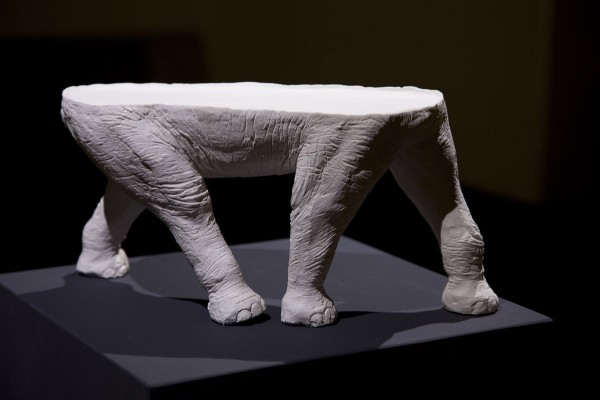 By Stealth I
Sculpture
This artwork shows a model-like reproduktion of a part of a radar station. The skulpture is presented in one room with the artwork By Stealth II on a 60cm high socket. The sculpture is about 60 cm broad, 40cm deep and 40cm high.
Mateirals: painted wood
2012